Howdy! 👋
I'm Jhey (pronounced "J"). I'm a web developer that thrives on bringing ideas to life with code!
I advocate for creative coding giving you the confidence to build anything imaginable. I enjoy speaking about this and showing people how to level up their skills.
I'm known for my whimsical creations and ability to solve complex problems. This led to me getting branded as somewhat of a polyglot coder. It's incredible to me that you can open a computer and learn about anything at your fingertips!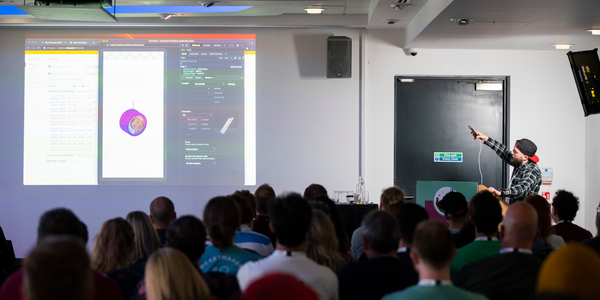 I've been fortunate to work with and for names such as Google, Uber, Nike, and Monzo. I'm currently a Developer Relations Engineer at Google where I work on the web platform.
I also create a lot of demos. And I mean, a lot. I've created well over 1500 demos on CodePen, featuring on the "Most Hearted" many times. As for code; I like to dig in with React, architect CSS in or out of JavaScript, animate with GSAP, and nerd out in Node. I've got a track record of delivering eye-catching results ahead of schedule. All whilst possessing a keen eye for design, accessibility, performance, and well-structured code.
Besides demos, I love to create videos, stream, write articles, and speak at conferences. Check out the "Content" tab for more on that.
Reach out and say "Hey!". I look forward to hearing from you!
Stay awesome!
When you make a lot of content, it's hard to keep tabs on all of it. Here are some links to various things I create or have been involved with.